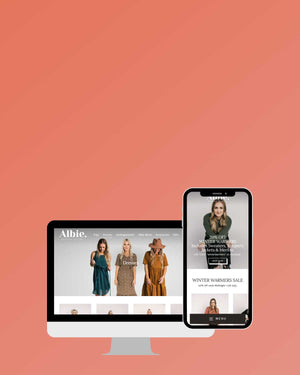 Your Shopify site
setup by an expert
We develop and support effective Shopify sites.
We'll work with you to create a great looking, professional online shop for your business.
Key components of any website build or migration include:

- Mobile Friendly Design
- SEO to help your website get found online
- Customer-focused design and UX
- Product imports for easy migration from other platforms
- Helpful recommendations & advice on everything from menu structure to marketing!
Need some help with your existing Shopify site?
If you already have a Shopify site but you need help with updates, custom functionality, app recommendations or upgrading your theme contact us to find out about our support packages, audit service or our expert website re-design service.
Customer Reviews
"Jeanine was amazing! She went above and beyond to ensure my website was exactly what I wanted. I really like to be part of the process and she was very communicative and responsive to my (many) requests. An absolute pleasure to work with and I look forward to working with Jeanine again when I need website updates down the track. Thanks again!"
- foldUP 2022